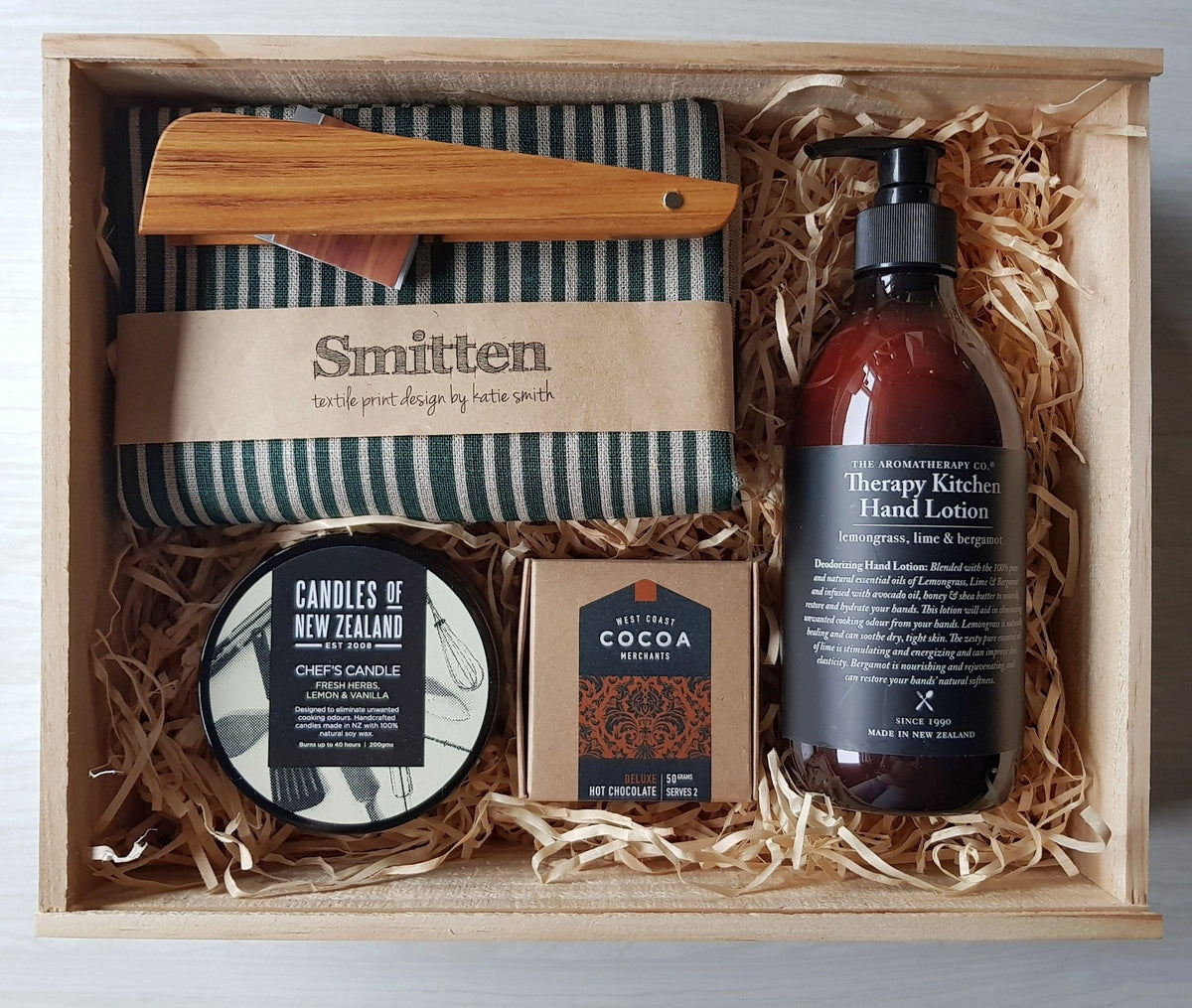 Home Sweet Home
Regular price
$125.00
Or 6 payments from $20.83
What's this?
---
Modern, sleek and super stylish - this special gift box makes a stunning gift for all occasions and is an ideal housewarming gift or settlement gift. Featuring some of our favourite products we have selected these carefully to create a unique gift for when you want a gift that wows... and it delivers!
Tea Towel - these NZ handprinted linen tea towels are a beautiful addition to any kitchen, softening with each wash making them a joy to use.
Native New Zealand Rimu Toaster Tongs - these beautiful rimu toast tongs are designed and made in the South Island from 100% sustainably managed New Zealand timbers, managing to combine functionality and beauty these tongs have a discreet magnet so they can be stored on the side of the toaster.
The Aromatherapy Co Wash  - a stunning deodorising hand lotion that is perfect in the kitchen. Blended with the 100% pure and natural essential oils of Lemongrass, Lime & Bergamot and infused with avocado oil, honey & shea butter to nourish, restore and hydrate your hands.
The Original Chef's Candle - Unwanted smells in the kitchen will be history with the original chef's candle. It works by neutralising the odour, not hiding it. 
West Coast Deluxe Hot Cocoa - UTZ certified so you can feel good treating yourself to this rich & complex hot chocolate. And it tastes sensational.


Easy delivery NZ wide of our online gift boxes - we make beautiful gifting easy. Alternatively, contact us to create your own unique gift box with our build your own box service. Our gift boxes are the modern alternative to gift hampers & gift baskets.